Armed by Sekhmet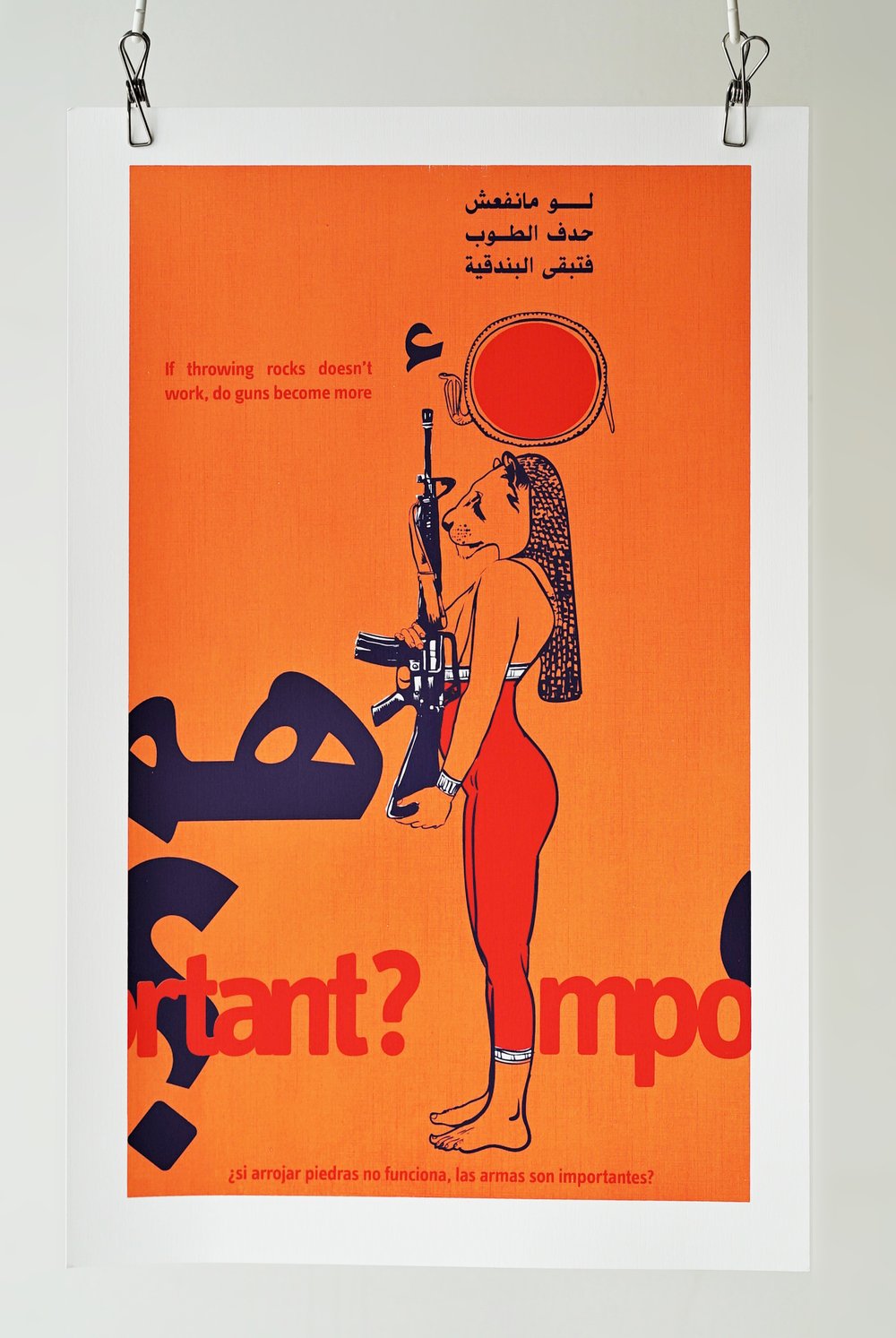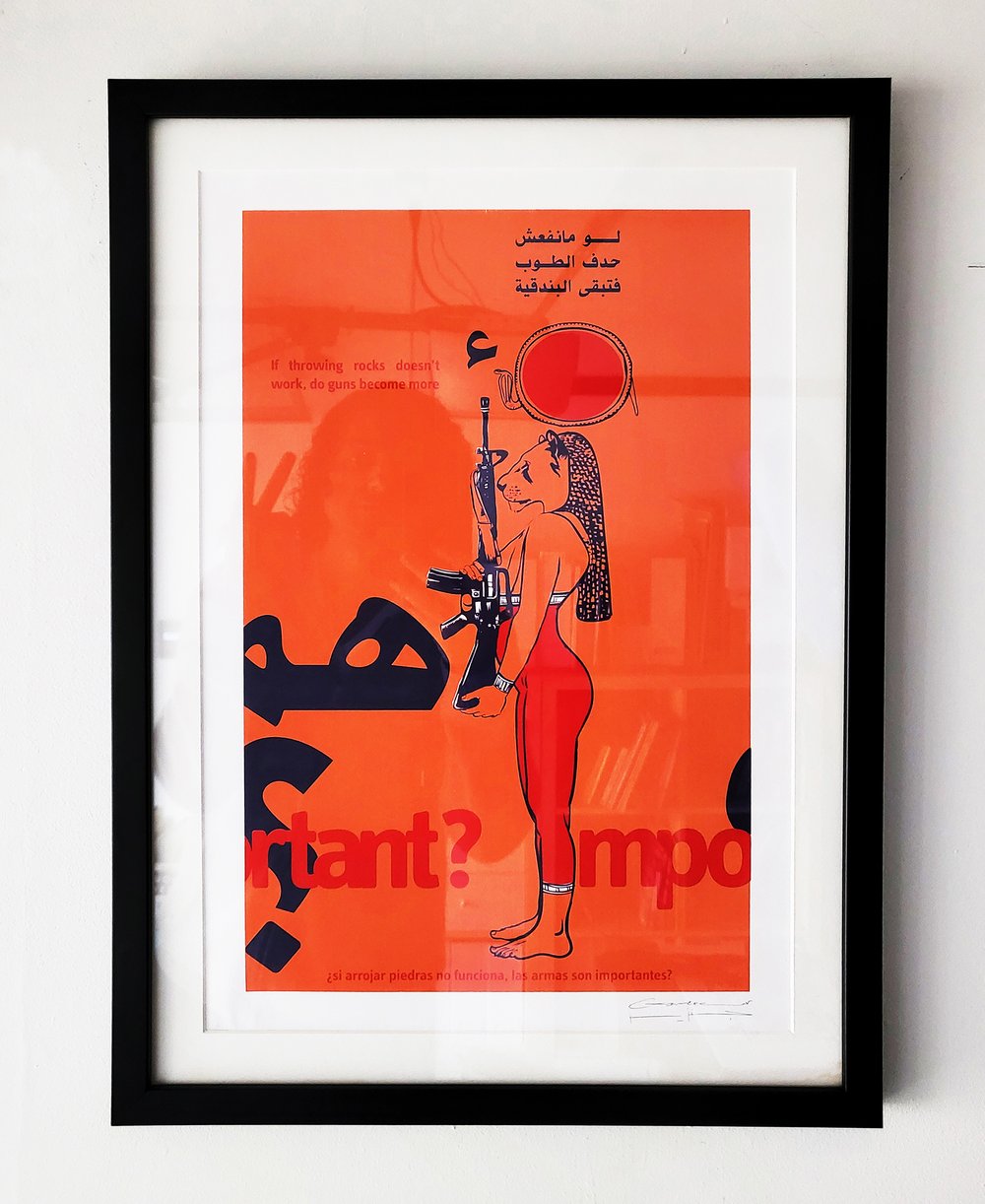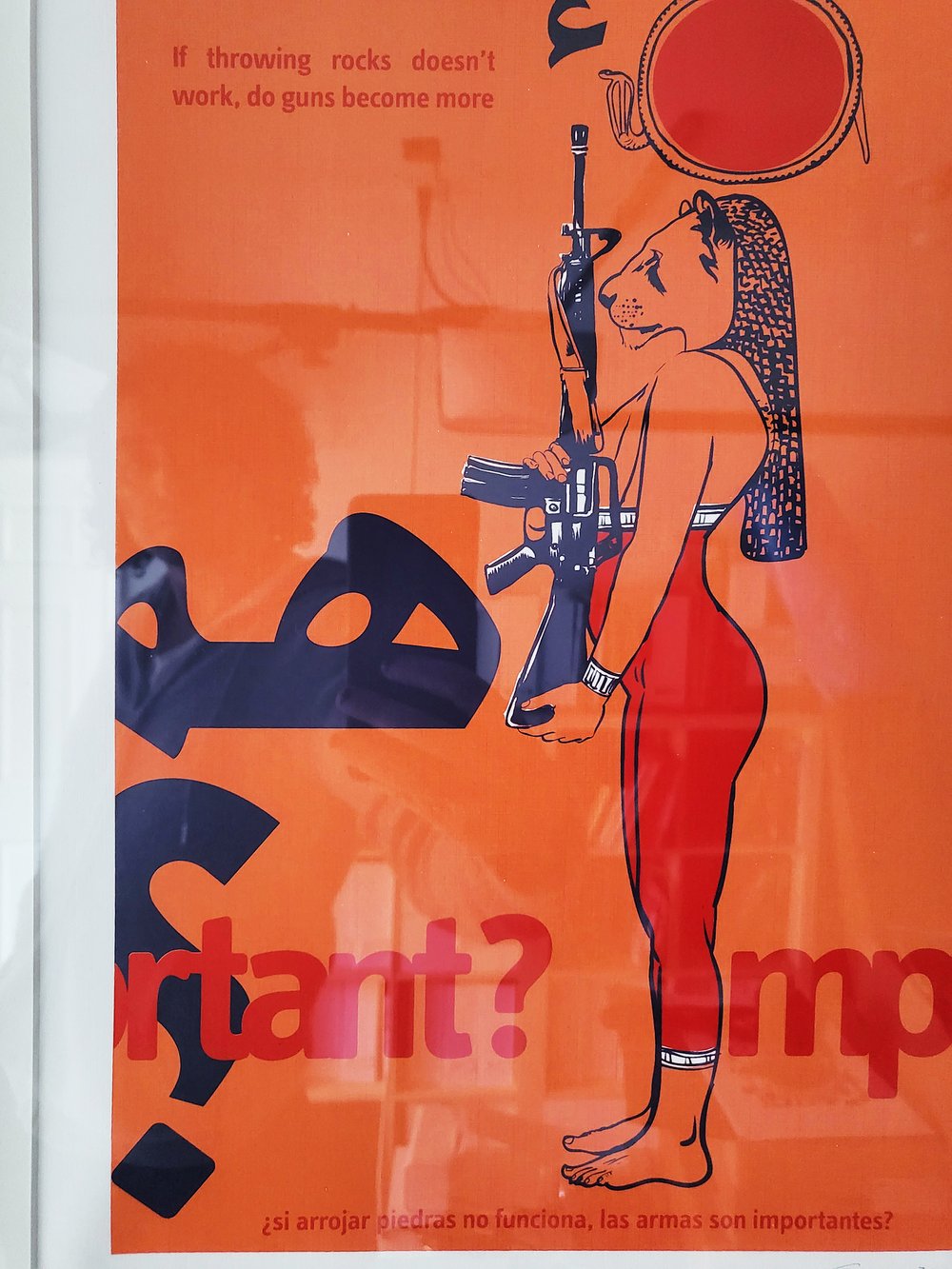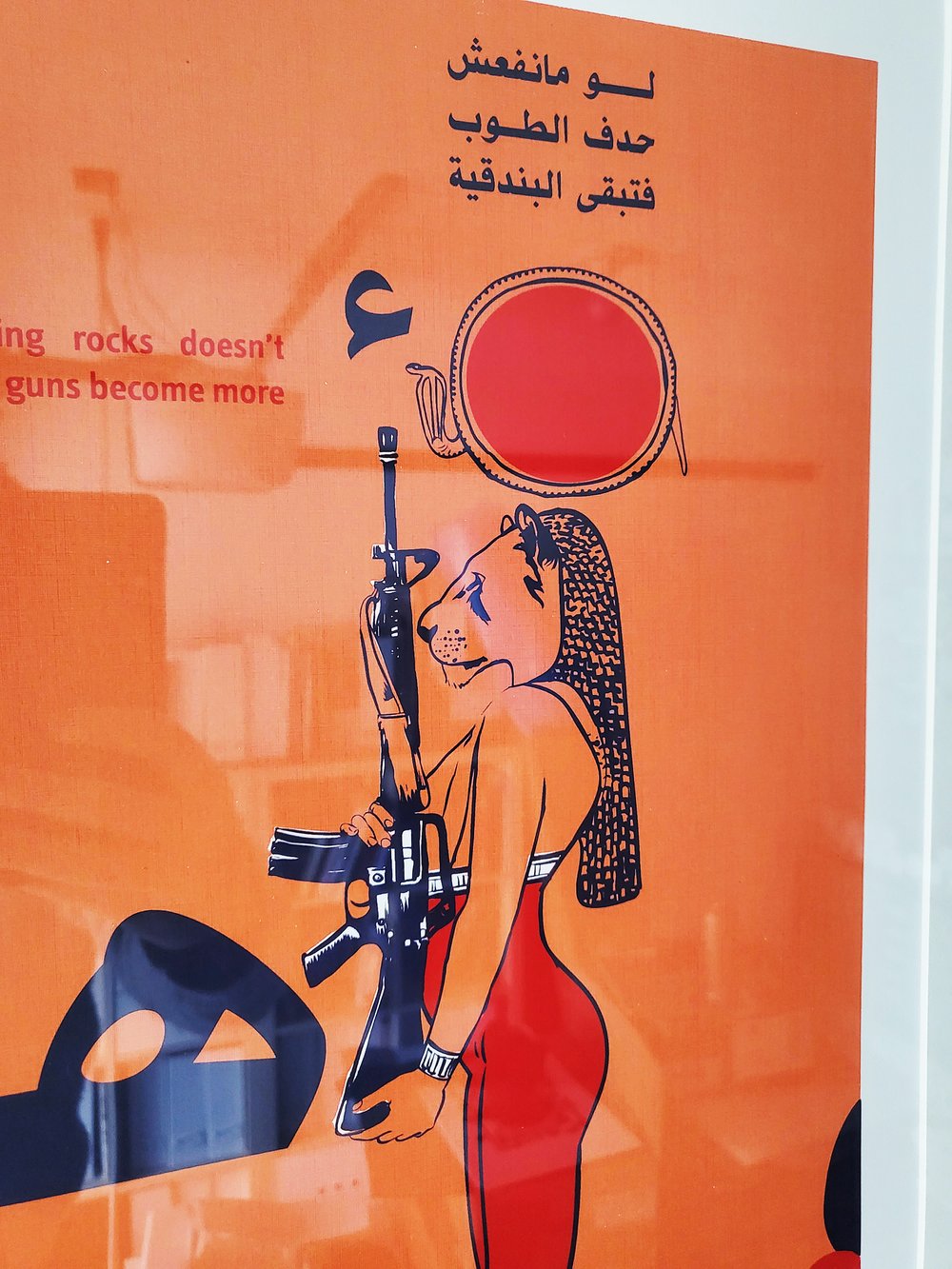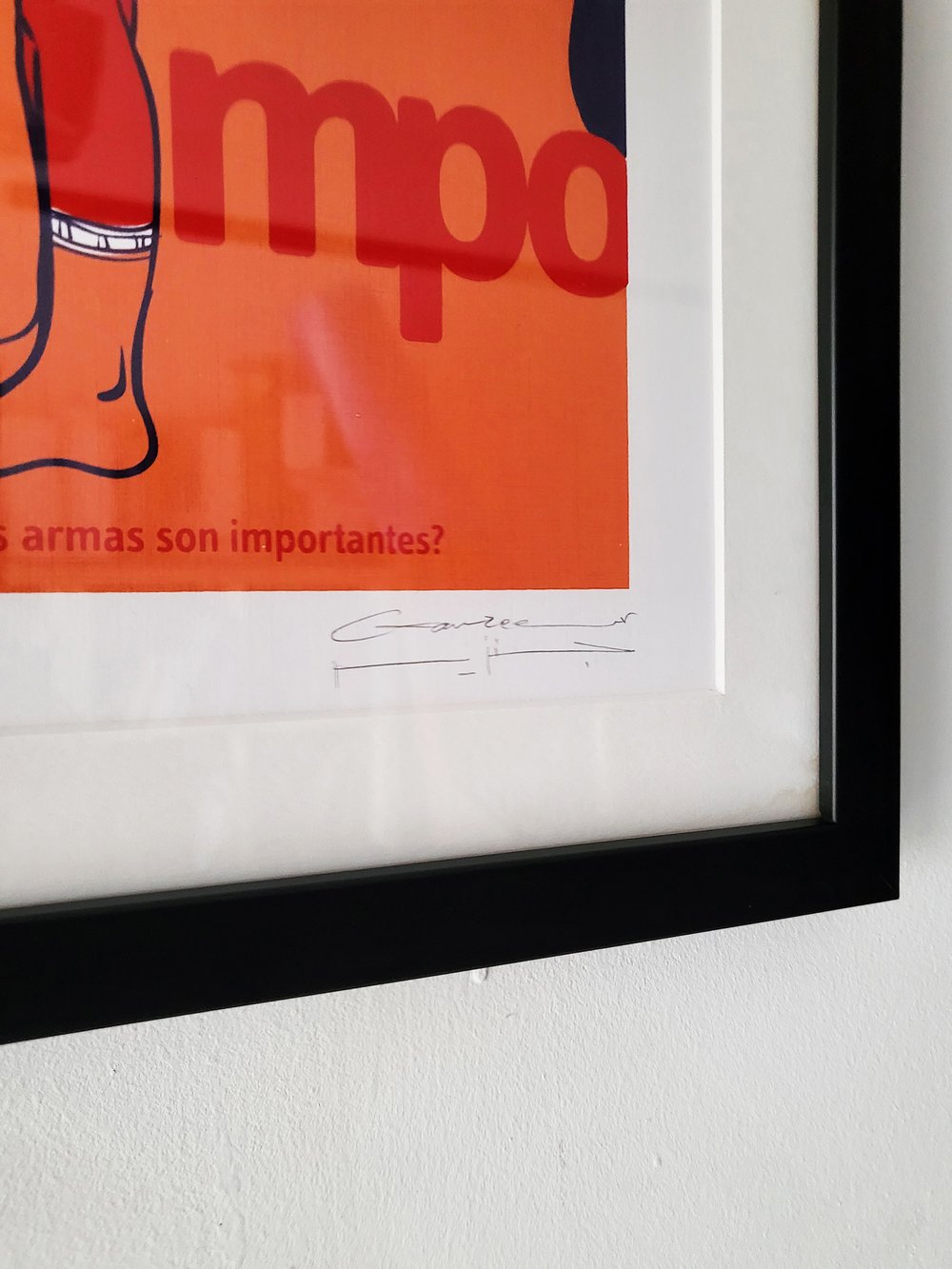 3-color silkscreen print on paper, 19" x 11.75"
Originally conceived for a portfolio and exhibition titled ARMED BY DESIGN curated by Josh MacPhee at the Interference Archive in New York in 2015.
ARMED BY SEKHMET takes its cues from a couple of sources, namely:
1) The trilingual text is informed by a seminal poem penned by Mostafa Ibrahim.
2) The overall aesthetic takes inspiration from the powerful visual language that dominated much of OSPAAAL's output throughout the 60s and 70s, whereby the use of an ancient icon was often coupled with something contemporary, typically a rifle of some kind (OSPAAAL being a design/publishing/intellectual organization born in Cuba circa 1966 to battle the dominant narratives put forth by US imperialism and support leftist movements around the world).
A b&w variant of this poster was later exhibited at the Brooklyn Museum's excellent AGITPROP! exhibition curated by Saisha Grayson.
This is the last remaining poster from Ganzeer's personal collection, and the only one ever signed by the artist.
(Please leave a note at checkout indicating whether you would like to have it shipped framed or unframed).