Walls of Freedom (signed)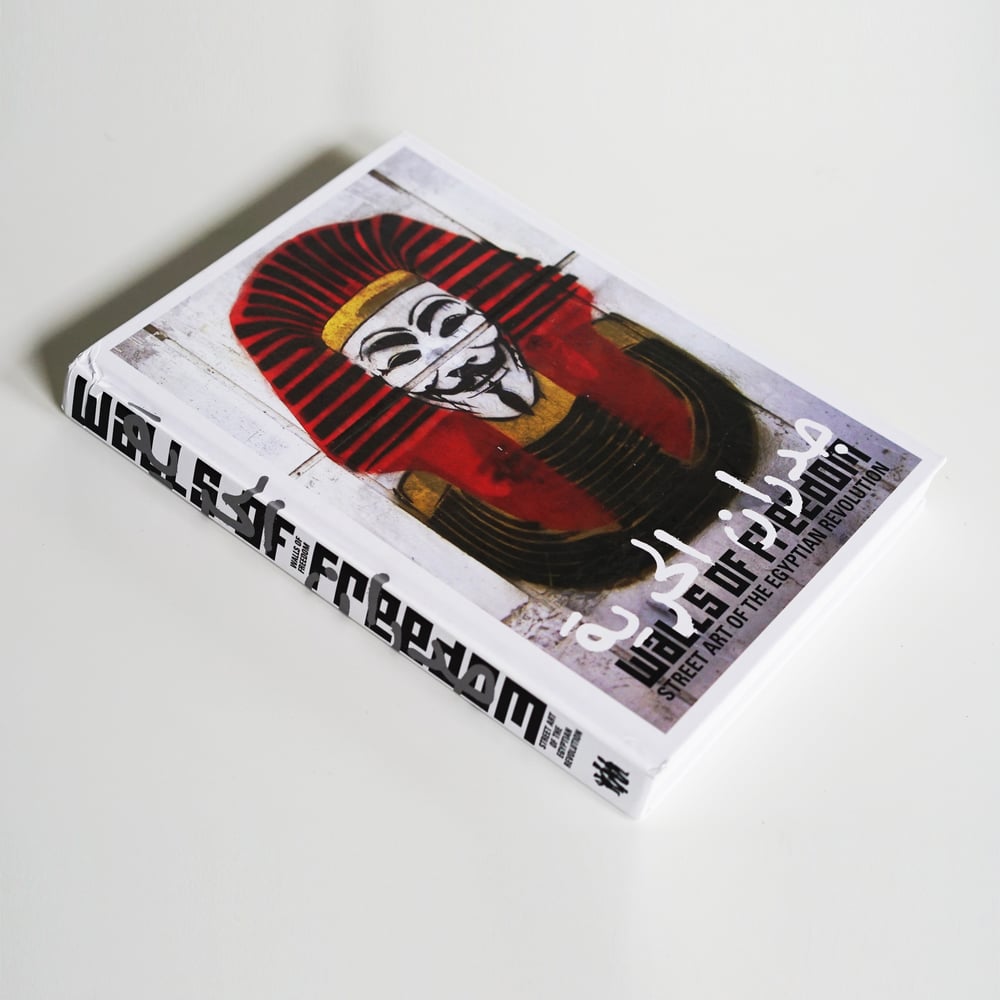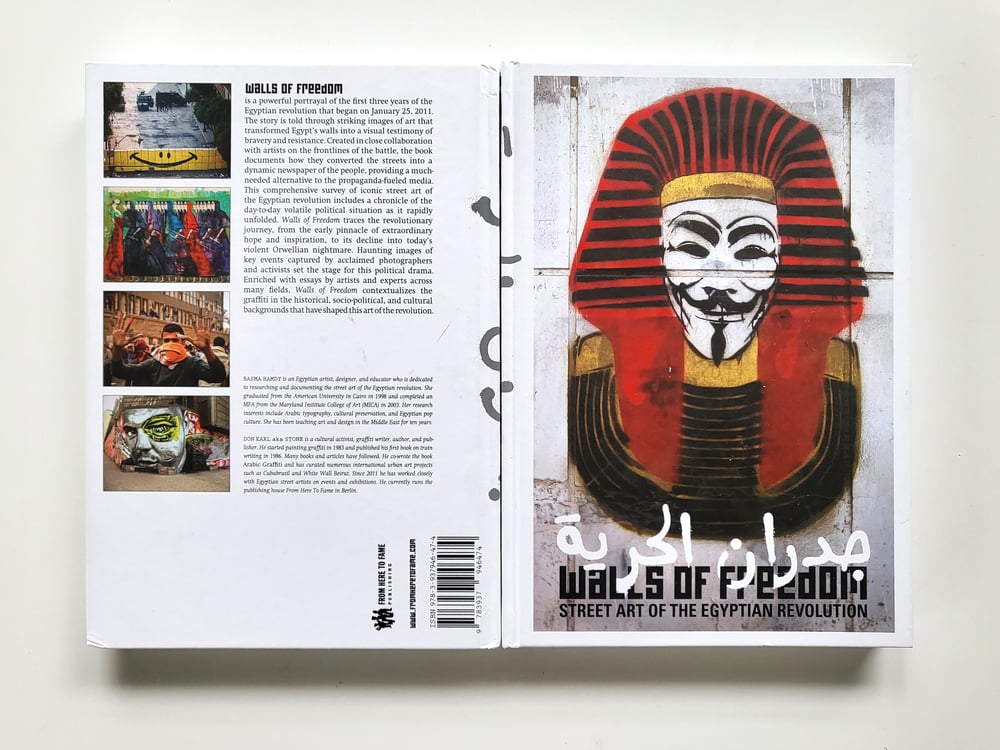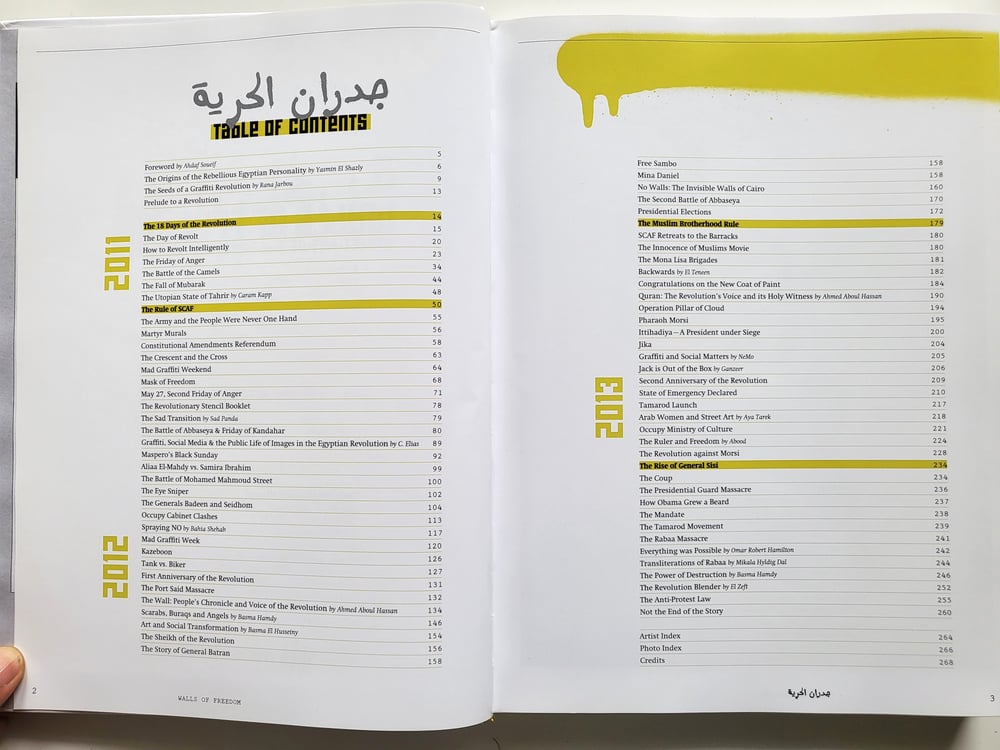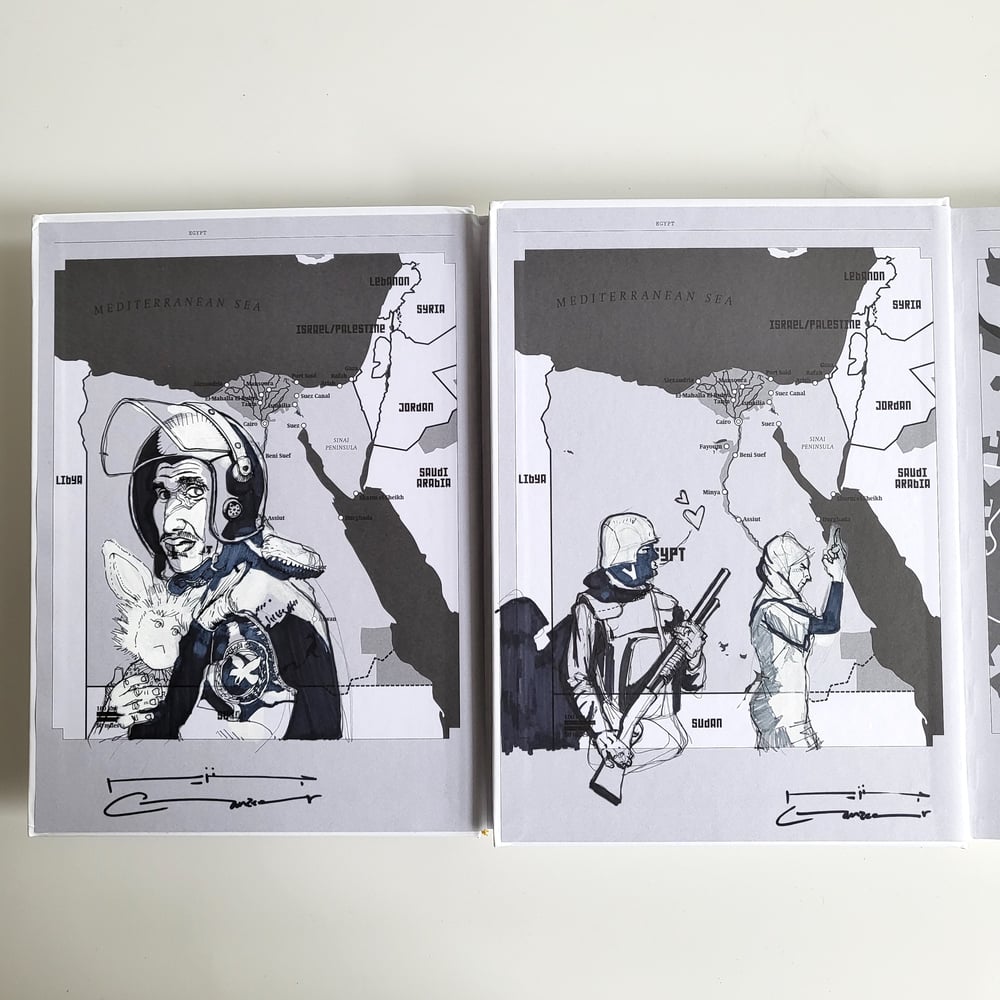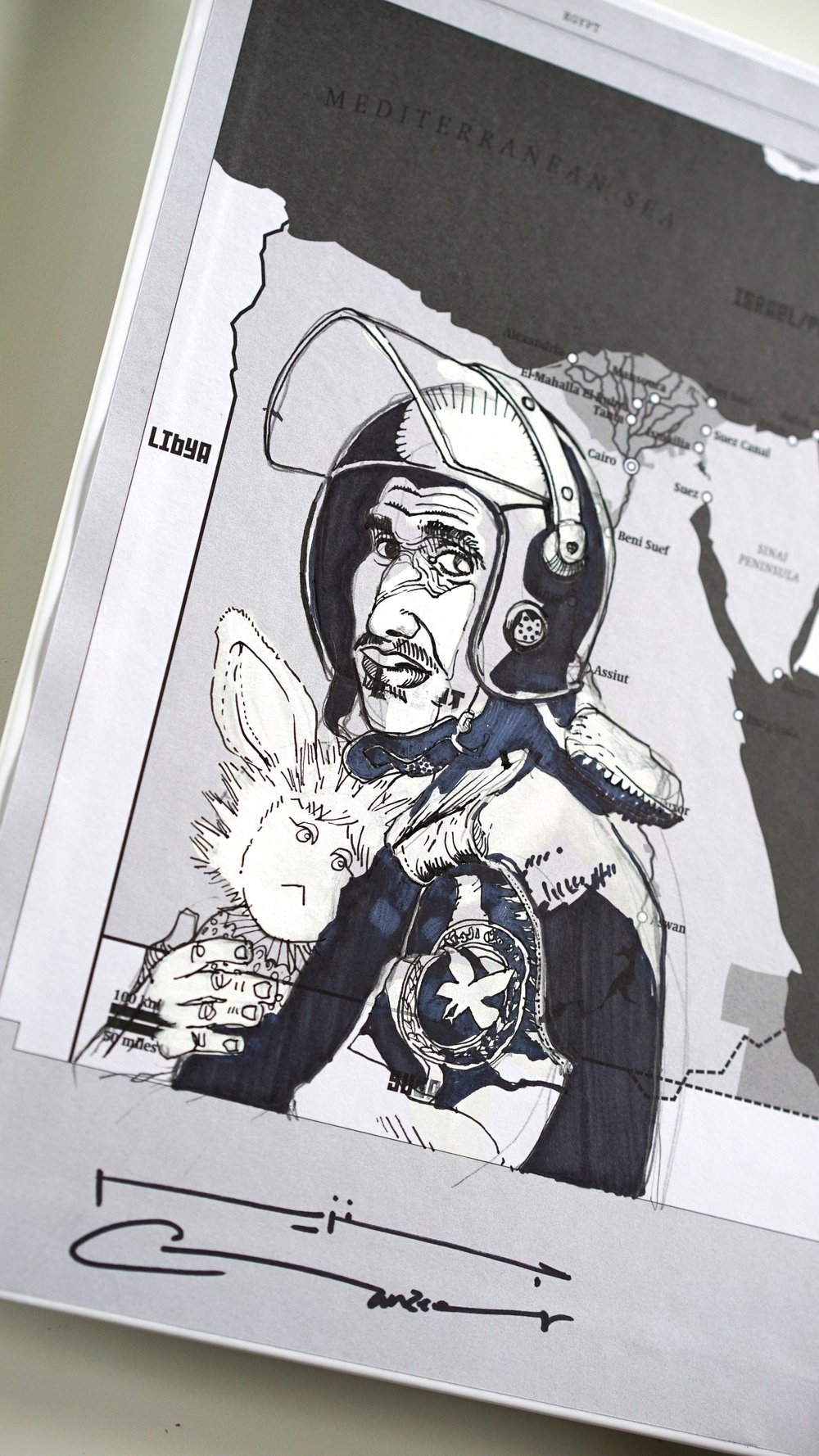 The long out-of-print cult classic that tells the story of Egypt's 2011 uprising through a detailed chronicling of its explosive street-art. Featuring a forward by novelist Ahdaf Soueif along with telling essays by both observers and on-the-ground participants, this handsome 240-page tome from the now-defunct From Here To Fame Publishing is an essential edition for anyone interested in the confluence of art, activism, and protest movements.
Only two copies in stock, both include original one-of-a-kind sketches by Ganzeer on the front endpapers.